Board and Faculty Bios
---
Brooke Donatone, LCSW, Ph.D.
NYSEPH President
Brooke received her Ph.D. in Social Work from NYU, and an MSW from SUNY Stony Brook. She has been in private practice for over a decade and specializes in hypnotherapy for chronic pain and illnesses, in addition to working with depression, anxiety, specific phobias, and trauma. She developed the Focused Suggestion with Somatic Anchoring Technique and published this as an article in the American Journal of Clinical Hypnosis, which won the William S. Kroger Award for Best Paper.
---
Judith Grosz, LCSW, BCD
Training Director & Secretary Judith Grosz is a licensed psychotherapist in private practice in New York City. She was Co-Director of Training as well as Faculty Member and Librarian of NYSEPH. Graduated from the NYSEPH training Institute. Trained in Level 1, 2 and 3 – Advanced Clinical Workshop of EMDR. Disaster Mental Health Volunteer with the American Red Cross. Worked with rescue workers and the victims of 9/11 through the spring of 2002. Member of NYC Office of Mental Health Disaster and Response Unit.
Areas of Specialization:
Weight loss and weight management, performance enhancement, PTSD and trauma, relationship issues, stress reduction, couples counseling, depression and anxiety.
Judith Grosz utilizes a holistic approach in her treatment which includes hypnotherapy, EMDR as well as psychodynamic and cognitive therapy. Her approach is tailored to the specific needs of the individual client. For example, she employs hypnosis to help people recover emotionally from devastating illness, to conquer a fear of flying and to diminish performance anxiety. She is a perceptive listener who focuses on helping her clients find new possibilities within themselves.
---
Ennio Ammendola, M.A.
Ennio Ammendola is a pre-doctoral extern at the Albert Ellis Institute (AEI). He received his M.A. in Clinical and Community Psychology from La Sapienza University in Rome, Italy in 2002 and his MHC in mental health counseling from Fordham University in 2014 where he is currently working on completing his Ph.D. in counseling psychology. Mr. Ammendola has presented at conventions nationally and internationally. Over the past 12 years, Mr. Ammendola has completed several professional trainings in Rational Emotive Behavior Therapy (REBT), Cognitive Behavioral Therapy (CBT), Hypnosis, Structural Family Therapy as well as Kundalini Yoga.
His clinical interests are focused on the study of suicide (prevention, assessment and treatment), the phenomenology of murder-suicide, the distinct coping mechanisms for major surgeries, and treatment of public speaking fears. Furthermore, he has been working for the past 8 years as a behavioral analyst at YAI-National Institute for People with Disabilities where he counsels individuals with intellectual and developmental disabilities.
Ennio Ammendola can be reached at zennius@hotmail.com.
---
Craig LoPresti, LCSW
Craig is a New York State licensed clinical social work who received his Masters of Social Work at Adelphi University. He has received several professional trainings in couples and family counseling at Ackerman Institute for the Family, Motivational Interviewing at CPI of Columbia Psychiatry, substance abuse treatment and psychopharmacology at Silver School of Social Work at NYU and MBSR at Long Island Behavioral Health. Craig is also certified in Ericksonian Hypnosis and serves on the board of NYSEPH as its web developer.
His clinical interests focuses on working with late teens and young adults struggling with the obstacle of their youth which may include anxiety, depression, self-esteem, substance abuse, social anxieties, sex and sexuality, relationship issues, peer pressure and gender stereotypes. Craig isn't limited to this age group and works with older adults as well. He is able to adapt and connect on many levels with empathy, compassion and when appropriate, humor. Craig has seen that many of these issues can be successfully addressed through the use of different and sometimes combined treatment modalities such as cognitive-behavioral therapy (CBT), Gestalt, IFS, hypnosis and positive psychology, which he has to offer. Also his background in art gives the therapy a creative edge.
---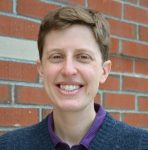 Dr. Alyssa Finn, MD
Dr. Finn originally hails from Massachusetts and has a bachelor's degree in religion with a minor in Spanish from Middlebury College in Vermont. She also studied clinical nutrition and dietetics as well as completed a pre-med post baccalaureate at New York University. She went to medical school at University of Massachusetts in Worcester, MA, and earned her MD there. In her fourth year of medical school Dr. Finn did an integrative medicine elective rotation in Tucson, AZ, which fueled her interest and opened her eyes to more expansive and comprehensive ways of healing outside of conventional Western medicine. She then completed her 3 years of residency training in Family Medicine at The Institute for Family Health in NYC, and then stayed there for a 1 year fellowship in Integrative Medicine. During her fellowship, she completed certification in clinical hypnosis through NYSEPH and continues to use hypnotherapy as one of her tools for helping patients heal in the primary care setting. In addition to integrative medicine and mind body medicine, she loves to practice true preventive and lifestyle medicine, helping patients to eat more healthfully, learn how to cook healthful and delicious foods, exercise, get good restorative sleep, and work on ways to decrease stress. She is passionate about reproductive health and addiction medicine and loves facilitating shared medical visits with groups of patients.
Outside of medicine, Dr. Finn enjoys being outside, exploring the natural world- in the woods and on the water. She loves cooking, baking, music making and listening, dancing, reading, and playing with her wife and two children. She lives in Bath, Maine.
---
A. Jordan Wright, Ph.D., ABAP
Consultant at NYSEPH A. Jordan Wright, Ph.D., ABAP is a New York State licensed psychologist who received his Ph.D. in Clinical Psychology from Columbia University, along with a Masters in Psychology in Education from Teachers College, Columbia University. He is a diplomate in assessment psychology and a fellow of the American Academy of Assessment Psychology, and he is the author of Conducting Psychological Assessment: A Guide for Practitioners. He has spent years consulting to educational agencies and developing curricula for the training of clinical service providers.
Dr. Wright is currently a full-time faculty member in Human Development at Empire State College, SUNY and a Visiting Scholar at Teachers College, Columbia University, where he trains Ph.D. students in psychological testing and assessment. His practice focuses on psychological testing and assessment, psychotherapy, and hypnotherapy. With experience in providing treatment to individuals throughout the life span, as well as along the spectrum of severity of psychopathology, Dr. Wright also provides supervision on adult and child cases, as well as group, couple, and family therapy. He currently provides psychological services to a diverse population of adults, children, and families. In addition to clinical work, Dr. Wright also provides supervision and consultation work to clinicians and companies (the latter focusing on organizational structure, marketing, and creativity). His major areas of interest are working with artists on performance anxiety, blocked creativity, and personality development; couples and family work; and the management of stress and anxiety.
Dr. Wright can be reached at 347-391-5104 or at ajordanwright@gmail.com.
---
Rita M. Sherr, L.C.S.W., B.C. D.
440 West End Avenue
New York, N.Y. 10024
(212) 873-3385
Rita Sherr is a graduate of Sarah Lawrence College and The Columbia University School of Social Work. She has over 40 years of extensive clinical experience, and is in private practice as a psychotherapist and Ericksonian hypnotherapist. She studied with Dr. Milton H. Erickson. She has been teaching courses, conducting workshops, and supervising students in hypnotherapy for many years. She has led workshops on hypnosis in the corporate world, and has presented both nationally and internationally at conferences. Rita is the Founding Director of Education for NYSEPH, and is Faculty Emeritus. She is on the faculty of the Integrative Medicine Department at Beth Israel Hospital. Rita is certified by The American Society for Clinical Hypnosis (ASCH). She is an Approved Clinical Consultant for The American Society for Clinical Hypnosis (ASCH) and is trained in Eye Movement Desensitization and Reprocessing (EMDR).
Areas of Specialization:
Anxiety, Stress Management, Pain Management, Smoking Cessation, PTSD, Depression, Habit Control, Self-Hypnosis Training, Medical Problems, Pre-and Post-Surgery, Gastrointestinal Disorders, Labor and Delivery, Hypnosis Consultation, Relationship Problems.
---
Sidney Rosen, M.D.
Dr. Rosen, a board-certified psychiatrist and certified psychoanalyst, is the Founding President of NYSEPH. For over twenty years, he was the Psychiatrist-in-Charge of Psychiatric Services at the Rusk Institute, New York University Medical Center. He is an Assistant Clinical Professor of Psychiatry at the NYU School of Medicine, is on the faculty of the American Institute of Psychoanalysis (Karen Horney), and is in full-time practice of psychiatry in New York City. He is the author of "My Voice Will Go With You: The Teaching Tales of Milton H. Erickson." (W.W. Norton 1982; paperback 1991), and he wrote the forward to "Hypnotherapy: an Exploratory Casebook." by Milton H. Erickson and Ernest Rossi (Irvington 1979). Dr. Rosen, an invited speaker at the Phoenix International Congresses on Ericksonian Approaches, has presented worshops in the U.S., Canada, France, and Germany.